Fun things to do in Sydney with kids
If you ask us, the best family friendly adventures take place outside - where you can enjoy the fresh air and less screen distractions! If you are looking for a outdoor family activity that doesn't just involve heading to your local park or favourite beach, here are our best picks on where you can experience the ultimate family fun adventure in Sydney.
Let's not forget how much the big kids (adults) will appreciate that precious quality time together, with this ultimate kid focused count down!
1. Treat the whole family with an unforgettable BridgeClimb
Visit BridgeClimb Sydney at 3 Cumberland St, The Rocks NSW 2000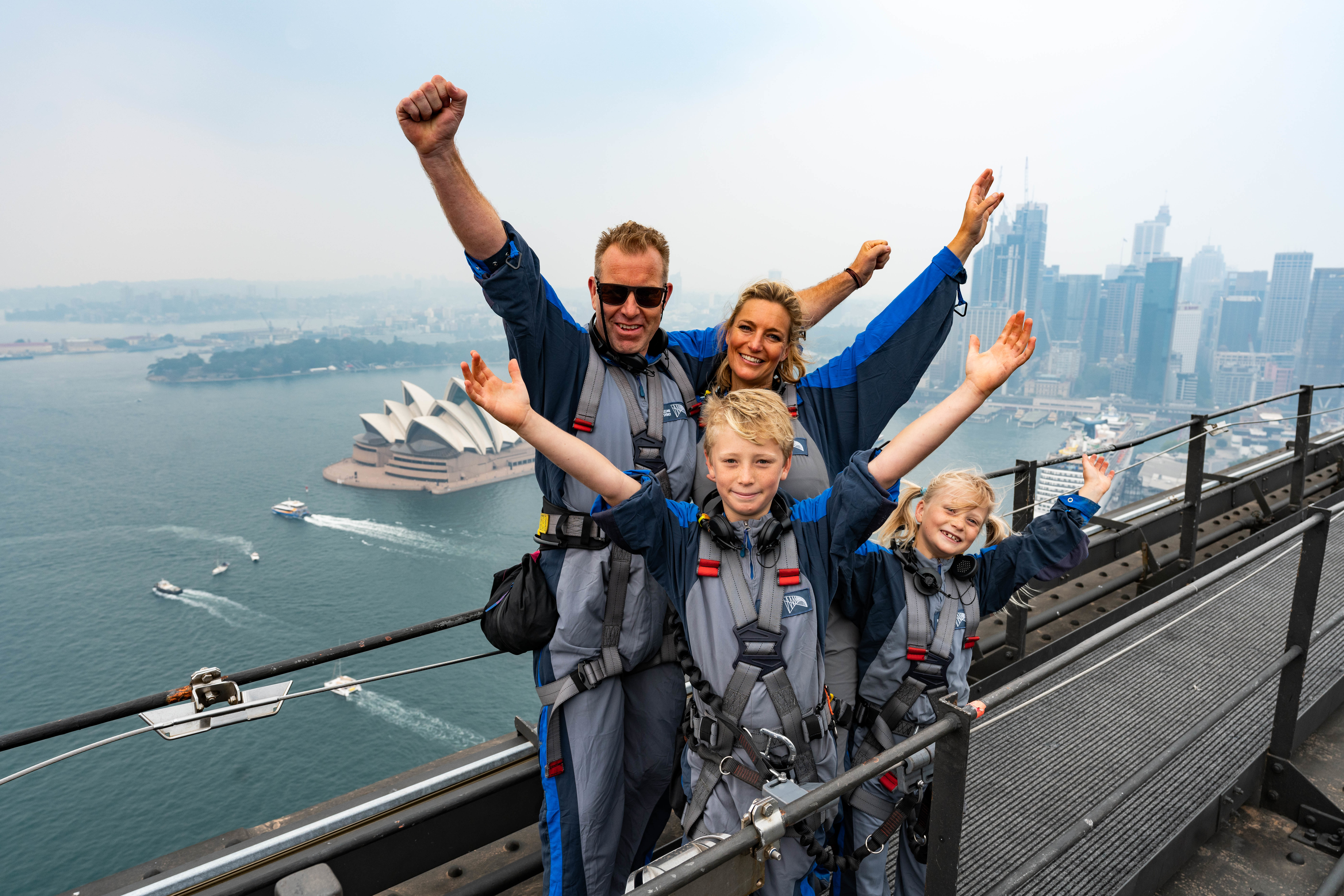 Scaling the arches with BridgeClimb is one of Sydney's must-do activities. Over 4 million climbers from all over the globe have made the journey to the top to admire Sydney's spectacular and sparkling harbour views. Open 364 days a year means you can climb during any season, with twilight hours a crowd favourite time to book. Climbs are guided by an expert Climb Leader who'll share historical facts and stories about the Bridge's significance (with a cheesy pun or two!). The kids will particularly eat up the fact that they're walking in the footsteps of their favourite heroes like David Beckham, Katy Perry and even Toy Story's Buzz & Woody. Now that definitely qualifies for bragging rights back at school.

SCHOOL HOLIDAY SPECIAL OFFER: ALL KIDS CLIMBS ONLY $99
All Child tickets are only $99 everyday during the NSW School holiday periods with our School Holiday Special Offer. Children must be aged 8-15 inclusive (and at least 1.2 metres tall) to participate. More information on what to expect when climbing with children, check out the Climb FAQs.
2. Meet your favourite animals at Sydney Zoo
Visit Sydney Zoo at 700 Great Western Hwy, Bungarribee NSW 2767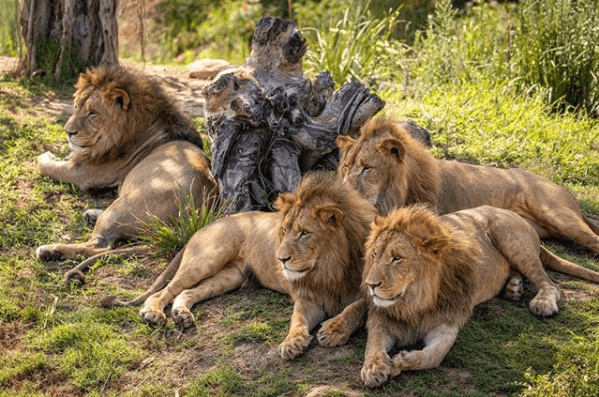 Word on the street is there's a new Sydney Zoo in town where you can say hello to some furry friends in a safari-like experience. Yes, that means most exhibits are cage-free, but the zoo's uniquely designed boardwalk allows the kids to see their favourite kings of the jungle - the lions, giraffes or elephants - grazing below them. The zoo also houses an aquarium and an underground enclosure for reptiles and nocturnal creatures. If your kids go bananas for animals, best to lock in a family outing at Sydney Zoo on the weekend where they can spend the whole day as a mini-zookeeper.

3. A family adventure exploring Scenic World
Visit Scenic World at Violet St &, Cliff Dr, Katoomba NSW 2780

Taking a day trip out to Blue Mountains' Scenic World offers a variety of fun and adventure for the whole family. For something laid-back, take the walkway and let the kids roar their way through the Jurassic rainforest. If the whole team is game for 'cliffhanger' thrills, you can find one of the steepest railway rides here or hop on the skywalk and be amazed by the best views overlooking Katoomba Falls, the Three Sisters, Mt Solitary and Jamison Valley. Why not make Scenic World your next long weekend family fun getaway?
Grab an early bird Scenic World Family Discovery Pass to enjoy unlimited rides all day! Includes two adults and up to five kids. All Scenic World experiences are suitable for children of all ages.
4. dress up under the famous sails
Visit Bennelong Point, Sydney NSW 2000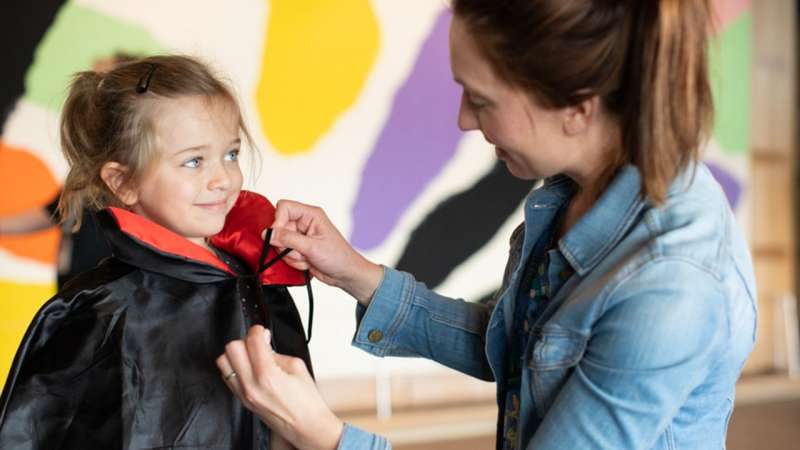 If you thought the Opera House was only reserved for adults, think again! There is plenty of room for the kids to get amongst the theatre fun too. For those especially with stardom in their eyes, take them along on a Junior Adventure Tour where they can learn peculiar facts about Sydney's famous sails with an expert guide. The whole family are encouraged to join and let their imaginations run free with opportunities to dress up in costume, like a ballerina or an Egyptian pharaoh – really anything or anyone.
This tour runs during NSW School Holidays for a duration of one hour (but we have a feeling they won't want that time to end). Put this activity on the family to do list by booking here for April & July school holidays.
BridgeClimb Sydney can't wait to welcome your family for an unforgettable experience soon!
YOU MAY ALSO BE INTERESTED IN
BridgeClimb is registered with the NSW Government as a COVIDSAFE business
For more information on social distancing practices by featured partners, we advise to enquire or visit their websites directly.
BridgeClimb is a safe place to visit, work, and operates with social distancing practices in place.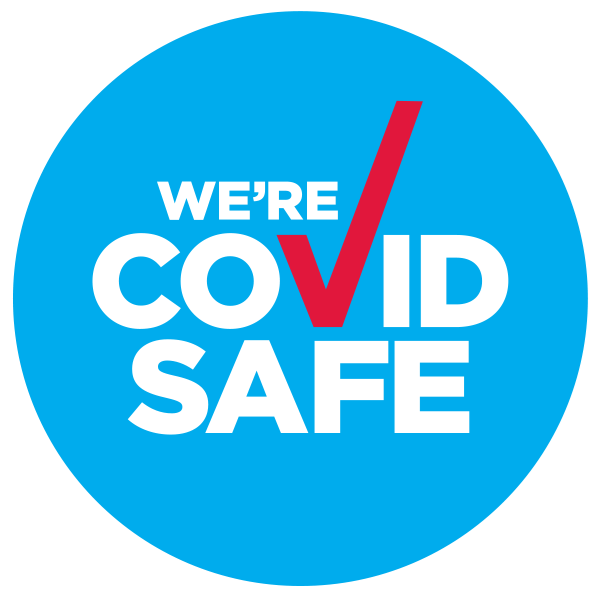 We're pleased to let you know we are registered with the NSW Government as a COVIDSAFE business. From 27 June 2020, we are operating with socially distant small Climb groups. We have increased cleaning schedules across the entirety of BridgeClimb with ongoing sanitisation completed within the Climb Base, and throughout our customer's pre and post-climb journey. If you are feeling unwell before a climb, please inform the BridgeClimb Contact Centre in advance to discuss a reschedule.