Sydney Harbour Bridge: The Most Unique Wedding Venue in Sydney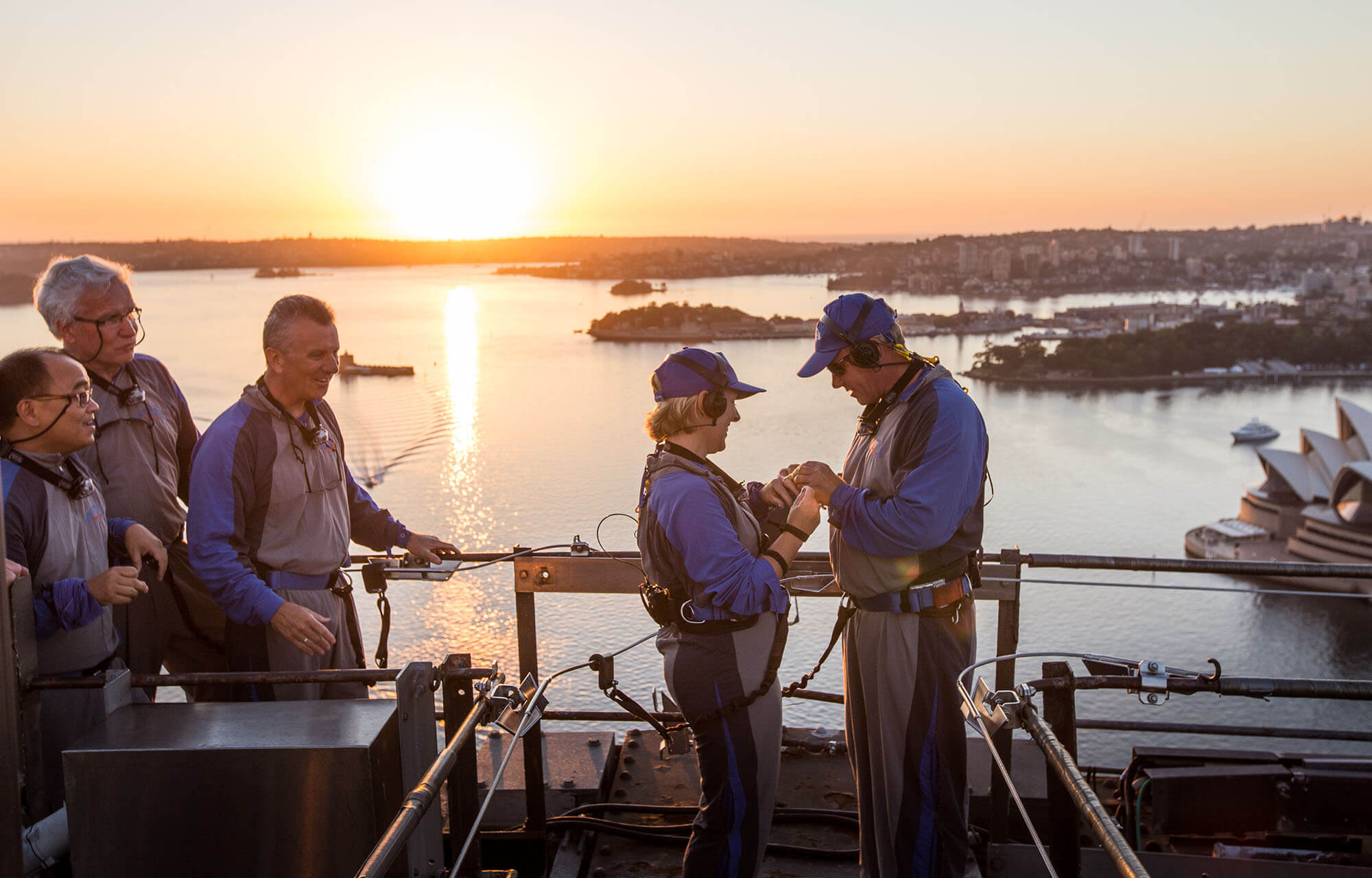 Picture your wedding or commitment ceremony at the most unique wedding venue - on top of the Sydney Harbour Bridge! If you are looking for an unforgettable wedding setting, a BridgeClimb wedding ticks all the boxes.
Whether you are a local Sydneysider couple planning a small group wedding or a couple from overseas looking for a destination wedding, we've had couples from all over the world choose the Summit of the Sydney Harbour Bridge for their wedding day. You can choose to celebrate with just your partner in the stunning intimate setting or bring along a guestlist full of family and friends to share your wedding moment that will be remembered by everyone.
The BridgeClimb Wedding is an incredible private Climb for the wedding couple, celebrant and guests. Taking up to four hours to complete, the BridgeClimb Wedding includes Climb preparation, a guided Climb experience and your once in a lifetime ceremony at the Summit of Sydney Habour Bridge.
If you are looking for a special wedding venue in Sydney, BridgeClimb has you covered. Forget the stress of choosing wedding dresses, groomsmen suits and bridesmaid outfits as we'll provide you and your guests with our iconic ClimbSuits for the wedding ceremony. There is no need to worry about table decorations, floral arrangements or seating charts either when your wedding is 134m above Sydney Harbour with BridgeClimb!
If you'd like any special arrangements for your BridgeClimb wedding, our team is here to help from a Dawn climb watching the sunset over Sydney Harbour as you exchange rings to a surprise flash choir on top of Sydney Harbour Bridge - we are here to make sure your wedding dreams come true.
Choose your own celebrant to suit your wedding ceremony
When organising a BridgeClimb Wedding, you are welcome to choose your own celebrant to suit your individual wedding ceremony style. Once you have chosen your celebrant you will work with them directly on the detail of your ceremony and the official paperwork. Once your celebrant and the date of the wedding is confirmed with BridgeClimb, we will liaise with your celebrant to arrange a time for them to visit BridgeClimb and be taken onto the Bridge for a familiarisation Climb before your big day!
Select a photographer to capture your special moment
Your wedding shots from the Summit are guaranteed to be incredible and something you and your partner will treasure forever so we welcome you to bring a professional photographer and/or videographer to capture your beautiful wedding ceremony, we can also suggest local photographers who we can recommend. BridgeClimb will also provide you with a complimentary framed photo, taken by your Climb Leader, as a small wedding gift from us.
Wedding Guests at a BridgeClimb ceremony
The BridgeClimb Wedding package you choose depends on your total number of Climbers you invite allowing you to have up to 28 Climbers on the bridge to share your special moment. Climbers include the wedding couple, your guests, witnesses, your celebrant and any photographers and/or videographers.
How to plan your post ceremony celebrations
Want to enjoy all the loved up feels with friends and family after the wedding in a relaxed setting or an intimate picnic for two following your unique wedding ceremony? Then our Climb, Gaze and Graze package is perfect for you. This package is a perfect add on after your wedding ceremony on top of Sydney Harbour Bridge, you'll make your way through the scenic botanic gardens to Mrs Macquarie's Chair, and delightfully find a beautiful set picnic awaiting. Enjoy a toast to the wedding day, a beautiful grazing board in cushion comfort and uninterrupted Sydney Harbour views before you.
If you'd rather celebrate your special wedding day with five star dining, our BridgeClimb Pinnacle package is just the ticket. Follow your unique wedding ceremony Climb with the ultimate dining experience at Quay or Bennelong, two of Australia's most awarded restaurants. Choose between a signature six or ten-course menu at Quay, designed by three-hatted Executive Chef Peter Gilmore, or a three-course menu at Bennelong that encapsulates the essence of Australian fine cuisine beneath the sails of the Sydney Opera House. You can also book private spaces in both Quay and Bennelong for an intimate wedding reception.
Choose your perfect Honeymoon suite
After the wedding ceremony climb, we recommend a night's stay at the 5-star Four Seasons Hotel Sydney in the rocks for the ultimate in luxury accommodation whilst staying close to the Sydney Harbour action. Seeing as it's your wedding night, why not upgrade your stay with a deluxe romance package? The upgrade includes a fancy bottle of bubbles, chocolates, a signature Four Seasons Hotel breakfast delivered to your room, and a late check-out at 2pm - what a way to kick off married life!
Another recommendation for a post wedding overnight stay is Pier One Sydney, with rooms that overlook the Sydney Harbour Bridge and stunning harbour surrounds. They even have a bespoke Sydney honeymoon package which include breakfast for two, valet parking, a bottle of champagne and chocolate covered strawberries included,
How to book your wedding ceremony with BridgeClimb:
You can enquire directly with our Reservations Team by contacting them on 1300 90 80 57, submitting a request through our website or emailing [email protected]. The BridgeClimb team can't wait to start planning your special day with the one you love.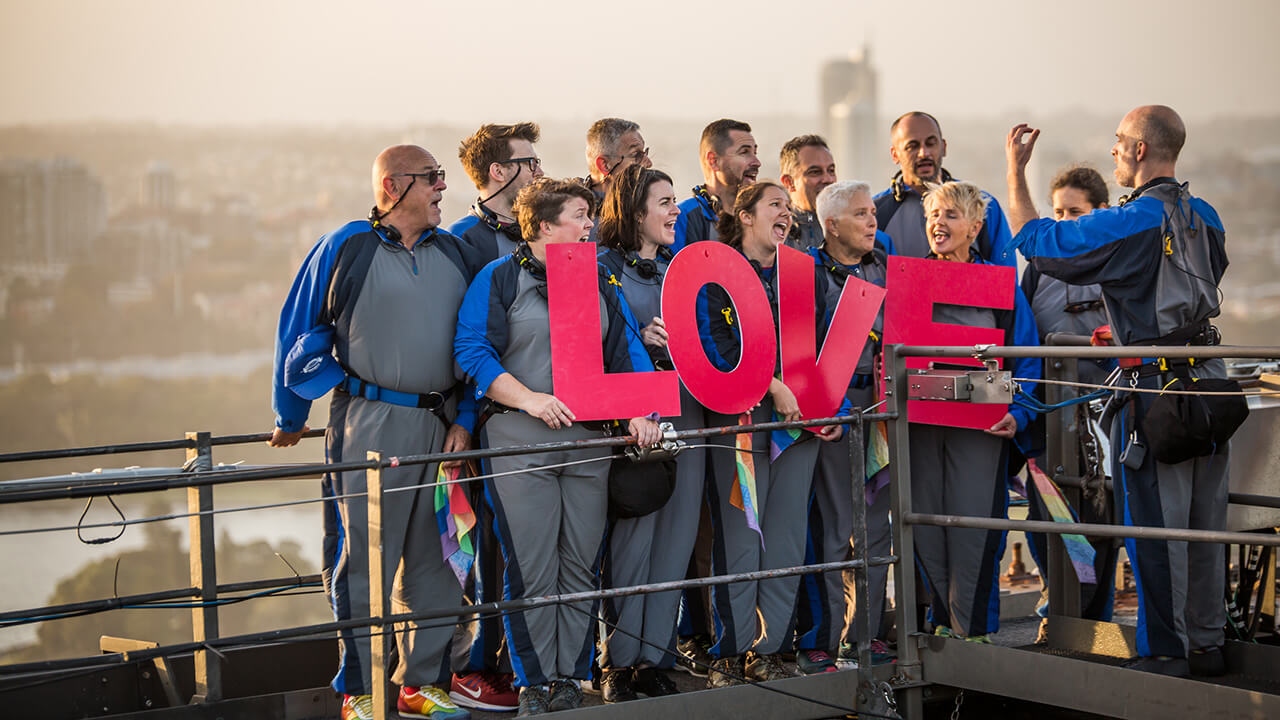 BridgeClimb is registered with the NSW Government as a COVIDSAFE business
For more information on social distancing practices by featured partners, we advise to enquire or visit their websites directly.
BridgeClimb is a safe place to visit, work, and operates with social distancing practices in place.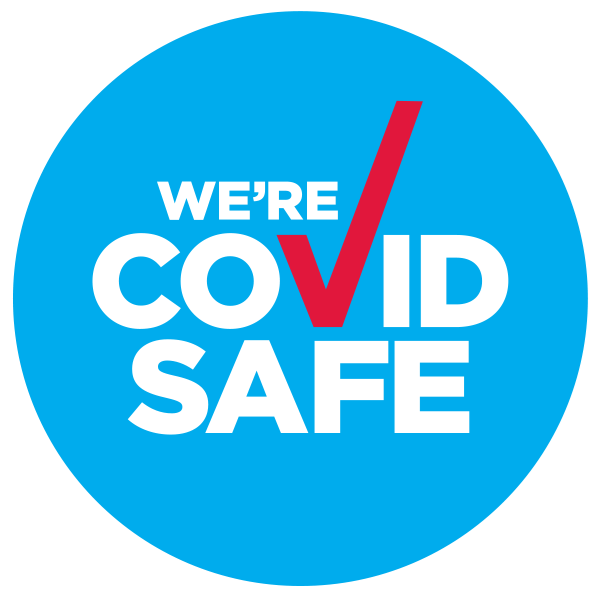 We're pleased to let you know we are registered with the NSW Government as a COVIDSAFE business. From 27 June 2020, we are operating with socially distant small Climb groups. We have increased cleaning schedules across the entirety of BridgeClimb with ongoing sanitisation completed within the Climb Base, and throughout our customer's pre and post-climb journey. If you are feeling unwell before a climb, please inform the BridgeClimb Contact Centre in advance to discuss a reschedule.